Australian footwear brand, LMSthebrand, operates outside the traditional model of frequent discount strategies and seasonal drops and sells its shoes via a direct to consumer model.
Founded by daughter of retail stalwart Hilton Seskin, Lisa Seskin, the brand has also found that social media has been vital to the growth of the business.

Intrigued by this business model, Shoe Trader spoke to Seskin (Lisa) about the LMS business and all things retail lessons, cult followings and hype.
Where did the idea from LMS come from? When was the business established?

LMS started as an idea a few years ago after noticing a large the gap in the market for fashion forward, affordable womens shoes. I noticed that the apparel market is highly saturated in that mid-tier range yet the footwear market has only a handful of players.
Over the years I also had so many girls ask me where to buy shoes for work and special occasions - so a year ago I decided to take the leap and do something about it.

What did working with your father teach you about the industry?

I've lived and breathed fashion and retail for as long as I can remember. Being exposed to so much from such a young age gave me the drive to take risks and carve a path for myself.
My dad has always taught me to be confident and not be afraid to put yourself out there. Seeing how volatile the fashion and retail industry is should have really turned me off, but instead I see it as a challenge.
There are success stories in every industry and I am hoping to be one of them. He taught me there are lessons in every outcome - whether something is a success or not you learn and grow with both.

How did these lessons inform your business decisions going forward?

Having been exposed to the industry for most of my life, I learnt that the ones who succeed are those who do things differently, they break the boundaries and move away from traditional retail patterns.

Even though I am from a traditional retail background, with the brand I've decided to set my own standards.

[The] current strategy includes decisions like increasing the shelf life of my products through a departure from traditional "seasonal" drops and also moving away from frequent discounting.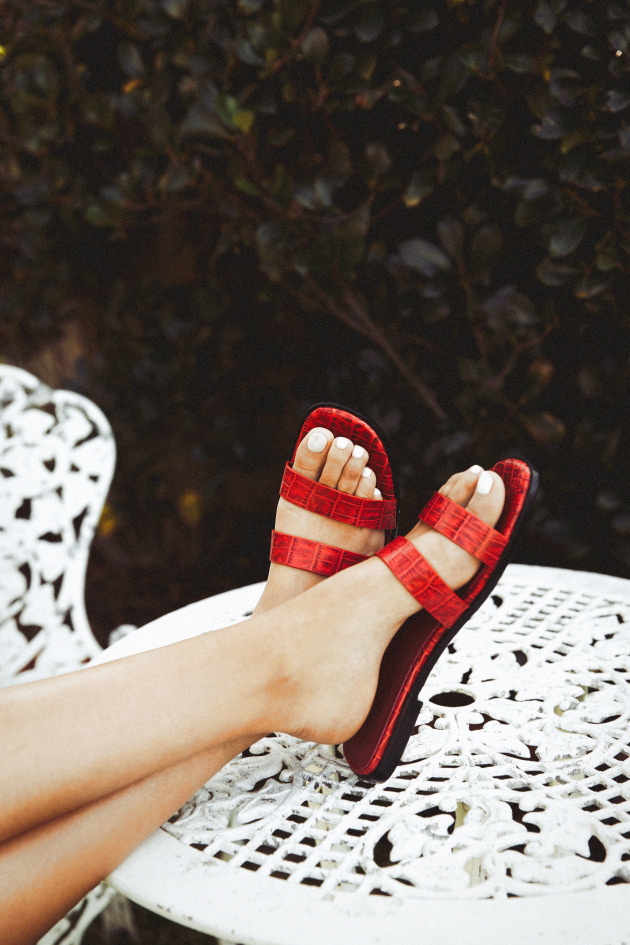 What is the LMS direct-to-consumer model and how does it differ from other business models?

I felt in order to create a strong identity for LMS it was imperative to communicate directly to customers rather than relying on other retailers to do so.

LMS shoes are sold exclusively through the website which creates hype and increased demand. Being your own retailer - you can set your own rules, release as many or few collections as you like and work outside traditional seasons or selling periods.

How did you build a 'cult following?'

Everyone wants to be first to find the next trend. Instagram and social media have been instrumental in the growth of my business, from the beginning I have collaborated with a select few on brand, local influencers who authentically love LMS, and want to wear and share.
Having a cult following isn't a "tactic," it comes from actual brand love from the right people with influence amongst their circles as well as having high quality product that delivers on the promise.

It means people trust your brand, they will continue to come back for more and are likely to recommend to their peers so long as your product supports the hype.

What is in store for LMS for the next 6 months?

Our new collection is launching next month which has a completely different look and feel [and so far] the feedback has been amazing.

In summer we will be introducing a vegan range which has been something our customers have requested through social media. We plan to also open up multiple pop-up stores in various locations.