Australian designer, Collette Dinnigan, has helped French footwear brand, Bensimon, celebrate the 40th anniversary of its tennis shoe, by creating a custom shoe for the celebration.
As part of a celebratory exhibition, Dinnigan customised a pair of the iconic tennis shoes with palm trees. Her design was displayed at the exhibition at The Joyce Gallery in Paris, alongside a vast array of other customised Bensimon tennis shoes.
Speaking on her design, Dinnigan said she wanted to emanate the relaxation you feel when on vacation.

"Palm trees always remind me of being on vacation. I wanted to create something that would remind me every day of that sense of freedom and liberation you feel when you go on holiday," she said.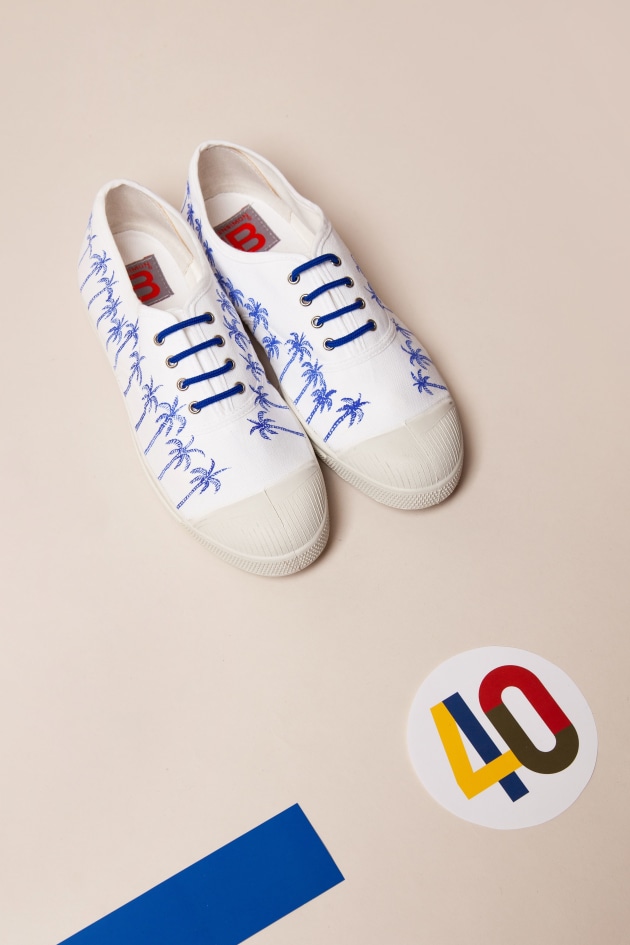 Bensimon custom shoe by Collette Dinnigan.
Dinnigan also said she has been a fan of the brand for 10 years and has incorporated the shoe into her everyday wardrobe.
"I prefer to wear them without laces. They go with pretty much everything in my wardrobe, including dresses.
"My favourite is white but I also like the darker colours such as charcoal and navy," she said.
Bensimon was founded in 1979 and is synonymous with French chic and has become a household name among Europeans and travellers alike.
The anniversary was celebrated on April 17.