Reliquia Collective founder Ana Piteira discusses the brand's new Bondi Junction pop-up store, as well as how the brand adapted to the trading conditions in 2020. 
Why did the business want to open the pop-up? 
We were excited to open the pop-up as it has allowed the opportunity to create a space where customers can be introduced to all five brands (Reliquia Jewellery, Valet Studio, Primavera, Respiro, Blanca and Aeyre) under one roof.
For the first time, customers can see the brands complement one another as we work to create the ultimate 'Reliquia Collective world.'
What does Reliquia hope to learn from the experience?
As with previous smaller scale pop-ups, it is great to be able to meet and speak with our customers face-to-face.

Having a direct and in-person dialogue is such a valuable experience as we can observe what customers are most drawn to and how they are responding to new products and categories.

Are there any plans to open a permanent bricks-and-mortar store in the pipeline?
We are definitely interested in experiencing that possibility.

For us, it really depends on whether the right space becomes available so that we can execute a permanent space in a way that best represents the brands.

Westfield Bondi Junction pop-up
You've opened the pop-up at the tail-end of 2020 but how did the business adapt to the trading conditions of the year? 
As we saw customers drawn to online - particularly in the peak of lockdown - we invested heavily in content and imagery to ensure customers could clearly see and understand our new collections.
As we spent more time at home and personally felt more compelled to invest that space, our homewares brand Aeyre was born.

We wanted to encourage customers to experiment with colour in their space as well as create small moments of self-care through products like our incense and scented candles.
Which strategies proved successful?
Investing in content and social media proved to be the most successful this year.

Working towards creating a dialogue with our customers is crucial both digitally and physically with our pop-up.

What is in the pipeline for Reliquia in 2021?
The launch of our apparel brand Blanca has been so well received and we very excited to expand the offering in 2021.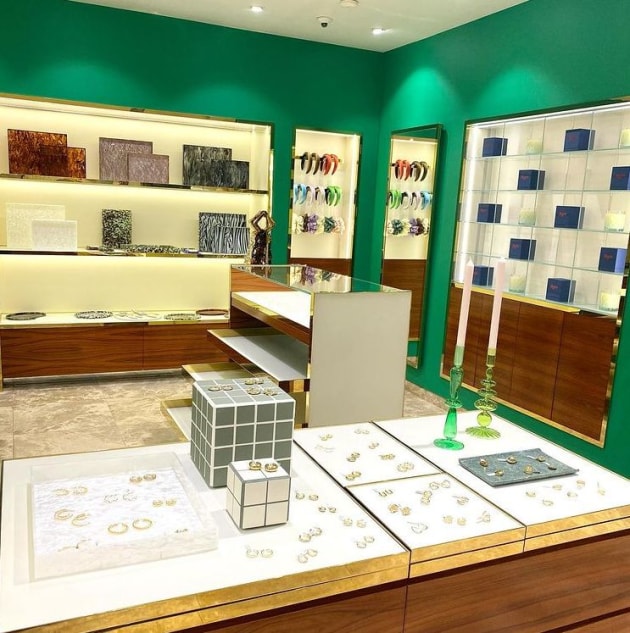 Inside the pop-up. Image via Instagram.