Australian swimwear label Frankii Swim has found success in international markets and has been worn by celebrities including Kim Kardashian West and Kylie Jenner. 
The brand recently held its first digital pop-up sale, bringing in $80,000 in 24 hours. 
Frankii Swim founder Rebecca Klodinsky chats to Ragtrader about the strategy and what's coming up for the business in 2020. 
Why did you initially decide to start the business?

Frankii Swim started as a side hustle. It was 2013 and at the time I was studying a double degree in psych and forensic psych at uni. It was one of those lightbulb moments.

I was at home on a weekend afternoon when my younger sister came home from a day of shopping. She was proudly showing me her new bikini, which she had picked-up off lay-buy.

That's when it hit me. If my sister was lay-buying a bikini, surely she wasn't alone. There had to be hundreds of other girls out there doing it too. There was a hole in the market for great swim at happy prices. From here, Frankii Swim was born.

Please describe the process of getting celebrity endorsement and what the impact of these clients is on the business.

We've been fortunate enough for all celebrity endorsement to come about organically; Frankii Swim has never paid any celebs to wear our brand.

The first was Kylie Jenner, who bought from our website direct. I still remember seeing her name pop up in the system, it was one of those tremendously humbling, awe-inspiring moments.

A few weeks later she posted a selfie on holiday, within hours the bikini sold out. Next came Kris Jenner, Rihanna, Bella Hadid, Gabrielle Union and Kim Kardashian to name a few.

These key celebrity moments have monumental impact on the business. Being featured on celebrity social accounts creates instant hysteria, which is showcased via the increased traction on our Instagram page, and more so, the sales!

When Kim most recently posted in our Frankii G3 Bottoms and Darling Bralette, we sold out in under 24 hours, raking in $26,000.

Please describe the process for setting up the digital 'pop-up sale' and how you marketed this to result in $80,000 in 24 hours. 

We are purely an e-commerce business, our customers come from every corner of the globe so financially, physically and logistically it's just impossible to service everyone with a physical pop-up shop.

We've done a few pop-ups in the past but the stock management, marketing spend, customer demand and set-up time, just didn't marry the revenue.

My thought process is never in-line with 'regular', I was frustrated with not being able to be everywhere our customers wanted us, which sparked the idea. The digital pop-up created an instant frenzy, the shop was open for a limited amount of hours only and it was accessible by the entire world.

The results were incredible. I had beta tested a few orders and the site was steady prior to launching but, at one stage I was genuinely scared the site would crash due to the volume of orders we were receiving.

This was such a big learning curb for me, I love market research and am obsessed with how my customers shop. In terms of marketing, we did social posts and sent e-newsletters to our database. Frankii's fans are loyal, and the word spread like wildfire.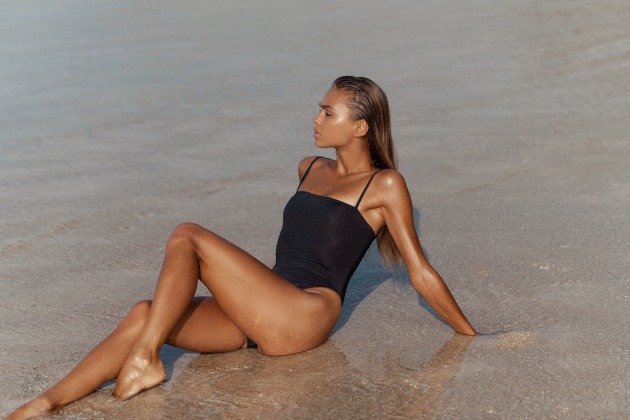 What has been your most successful campaign and why was it so successful?

The digital pop-up has really been our most successful campaign to date.

Completely disrupting the market, the digital pop-up was the very first of its kind to ever utilise social media in this capacity, and the sales are proving it won't be the last (we just finished our second sale!).

What made it such a success was the simplicity and true sale pricing.

We announced to our Instagram followers and e-mail database the digital pop-up was live. From here customers were required to follow the steps outlined to receive the link and password that would give them access to the sale.

Our garments were priced up to 90% off sale-wide, ranging signature bikini separates and iconic one-pieces. All sale price points were set between $15-$22.

We totally transformed the pop-up sale market worldwide. No longer do shoppers need to leave the comfort of their home, let alone their smartphone. Gone are the days of lining up for hours in heavily condensed sales.

Frankii Swim has proven the importance of embracing digital to each and every aspect of your business, while encouraging community with a legion of loyal fans and followers.
What challenges have you faced in the business and how did you overcome them?

I have faced a few challenges in building my business, which have been paramount to growth and the success we've encountered.

One of the earliest was not forecasting the market demand appropriately and under-ordering of stock. I was afraid to increase my volumes because I didn't have the confidence to accept how well-received and loved my label was.

Furthermore, I didn't have any help (financial or business) in creating the label, so as a uni student you can understand why I was hesitant on large investments in my business.

This resulted in hundreds of thousands of emails requesting restocks, which in hindsight, really helped me understand my customers and what they needed!

What's been your favourite moment in the business so far and why?

Three words; Kim Kardashian West!
Seeing Kim in Frankii was always one of my biggest aspirations. Her personal style and attitude very much encapsulate the Frankii Swim brand.

Her stylist contacted me directly and requested the bikini for her upcoming trip to Costa Rica. There was never any guarantee she would wear it on the trip, however luckily for me, she did… and she posted about it!

Aside from this, my favourite moments in business are the everyday messages, comments and e-mails we receive from our happy customers.

Being able to make girls and women all over the world look and feel the best is what makes me keep going on those days that are a little harder than usual.

What's on the cards for the business in the next 12 months?

We've just launched our new SS20 range and have taken a more minimalistic approach to design with a black and white colour focus.

The decision to embrace a monochrome mood came from reviewing our sales history and consumer purchase patterns; these were the colours that had the largest percentage of sales and furthermore, were the go-tos for celebs and influencers.

Frankii Swim also have an exciting, luxe new category launching soon, which I can't share too much about. Stay tuned!

What are some long-term (in the next 5 years) goals you'd like to see the business achieve?

Continued international growth and more happy customers. I believe remaining true to who we are and dominating digital are the greatest long-term goals.

My philosophy to business is simple: stay in your lane and stay focused on your passion. Don't worry about what others are doing, what they are achieving or who they know – work on your craft and hunger and the rewards will come!