Market Lead, ANZ at Emarsys Heath Barlow details the ins and outs of personalised marketing. 
Across the globe, fashion retailers are asking: how do we differentiate our brand? The answer doesn't seem to be in a logo, nor is it product or price that makes a brand stand out from the crowd. The answer is more simple: show your customers that you understand them. Today, three in four consumers crave personalisation and prefer to associate themselves with brands that take their personal preferences into account.
Personalised marketing has become one of the most effective ways for fashion brands to serve the right message to the right customer, on their favoured platform and at the best time. Today it seems getting this right consistently is how brands are truly differentiating but that isn't easy to do. This is why marketers are turning to automation and artificial intelligence in droves, to win and retain customers' attention in today's highly competitive marketplace. The fashion retailers that thrive in 2019 and beyond will be the ones that embed personalisation into their marketing strategies.
Why is personalised marketing important?
Consumers want to be treated like humans. They want brands to show that they have made an effort to know them and understand what they like, what their preferences are and communicate with them in a way that in turn sets them apart from the masses. Personalised marketing allows fashion brands to do just that.
When brands turn to personalised marketing, they're not only giving consumers what they want, but they're also setting their business up for success. Personalisation enables marketers to:
Understand customers better: At the core of personalisation is data collection. By collecting and analysing consumer data, marketers begin to get a picture of who their customers are and their preferences.
Improve customer experience: More than half of consumers will share personal information as long as they know a brand will use it to personalise their experience in responsible ways. 
Drive revenue: Delivering contextual content can increase a consumer's purchase intent, which in turn drives higher revenue for the brand. Since deploying the Emarsys marketing cloud, Tiger Mist, popular online fashion retailer has reported a 91 per cent lift in email revenue year-over-year.
Increase brand loyalty: Adding personalisation to the customer lifecycle creates a frictionless experience for the consumer that can advance the customer-brand relationship. The more a consumer resonates with a fashion brand, the more likely they are to repurchase.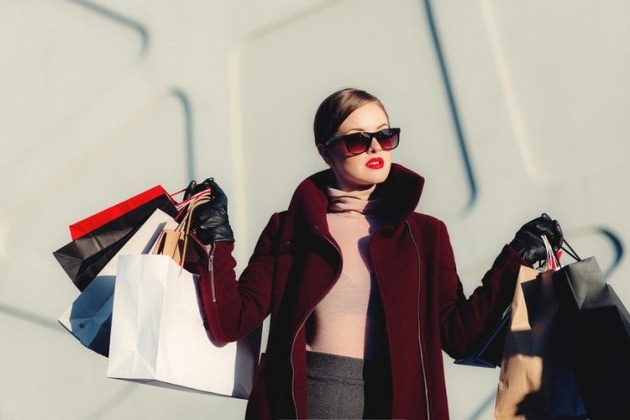 How to be successful at personalisation
At this point, readers may be excited by the thought of driving truly personalised interactions with customers. The logical next question is, how to get started?
Upgrade your technology: Personalisation can be an overwhelming and time-consuming process. The reality is human-driven personalisation doesn't scale because there is too much data for one marketer to collect, analyse and use. Fortunately, personalisation on the scale required of modern marketers can be achieved with artificial intelligence (AI).
Impact the entire customer lifecycle: It's tempting for marketers to focus personalisation efforts on just one aspect of the customer journey. Through incorporating personalisation throughout the customer lifecycle, fashion brands increase the chances of conversion. One Australia-based international online retailer that knows this is Showpo, which adopted Emarsys' AI-optimised marketing platform to maximise interactions across the entire customer lifecycle. With Emarsys, Showpo has been able to deliver highly personalised campaigns that have boosted overall revenue.
Personalised product recommendations: Fashion brands should offer recommendations to customers based on factors such as their purchase history or items viewed in the past. These types of recommendations are more prone to drive clicks and result in purchases. When City Beach partnered with Emarsys, the clothing retailer was able to completely automate personalised campaigns from populating unique emails for each individual contact in their database. By shifting from batch-and-blast emails to a personalised approach, City Beach achieved a 105 per cent year-on-year lift in email revenue and added $400 to customer lifetime value.
Individual incentives: Tailored incentives, such as free shipping for loyal customers or birthday promotions, not only delight customers but helps marketers steer clear from blanket offers that can do more harm than good.
Preparing for the future of personalisation
As technology continues to evolve, so will consumers' expectations. Personalised experiences will be on the forefront of those evolving trends.
Fashion brands that don't implement personalised marketing into their strategies will find that their marketing efforts fall flat. Any fashion brand can send communications to their contacts, but if they don't engage with these messages, purchases are not likely to follow and these businesses will lose out on valuable revenue.
Emarsys is the largest independent marketing platform company in the world. The company provides actionable intelligence to fashion brands, combining machine learning and data science with true personalisation and multichannel delivery to enable clients to reach consumers most effectively, maximising engagement and results. Find out more on https://www.emarsys.com/