Sneaker retailer, Platypus, has opened its new flagship, double-storyed store in Pitt Street Sydney.
The first multi-level flagship store has been in the works for six months and is set to provide a premium environment for Platypus to showcase its portfolio of global brands across footwear and apparel.
CEO of Accent Group, Daniel Agostinelli, said that the new store features a free monogramming service as part of its offering.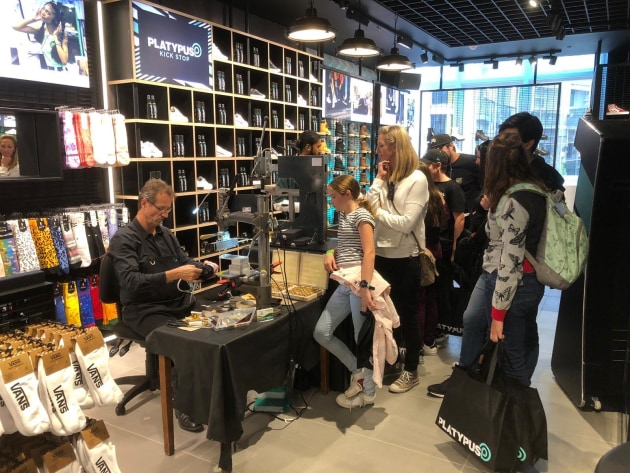 Kickstop - Source: The Accent Group - LinkedIn
"The first and most major difference about this [new] store compared to any other Platypus Shoes store is that it is across two levels. This is a first for Platypus Shoes!

"Secondly we have an area on the second level called the Kickstop which is a dedicated area to customising customers shoes. In this area they can get monogramming (with gold or silver foil) of their initials as well as protected with our very own Platypus Sneaker Protecting spray. This service is offered free with any footwear purchase.
"[This store will help] to further build brand presence and [continue to help us] exceed sales expectations. Sydney sales are stronger [compared to Melbourne] and are already exceeding sales expectations," he said. 
The store is the second flagship for the Platypus brand, with more scheduled to open around the country within the next 12 months.