In this special excerpt from Ragtrader's November-December Women In Fashion Edition, new Macpac CEO Cathy Seaholme tells Imogen Bailey her plans for the brand. 

After four years heading up Priceline Pharmacy's retail operations, Cathy Seaholme returns to fashion retail, as CEO of Macpac, one of Super Retail Group's four core brands.
She returns to the space with significant retail experience under her belt, including a 13-year stint at Country Road Group brands Witchery and Mimco, as well as seven years at The Body Shop.
Taking the reins of Super Retail Group's (SRG) outdoor brand Macpac, Seaholme says she is focusing on communicating the heritage of the brand, its sustainability credentials and expanding the store footprint.
"I've done quite a bit of research and one of the first things I'm doing is looking at the fantastic heritage of the brand.
"Macpac has been around for almost 50 years, so it has this incredible legacy of making long lasting backpacks. What I want to do is take a look at how we can really strengthen the knowledge around their fashion apparel without compromising function, because it's a technically-orientated brand.
"The other really big one is sustainability. Macpac is a brand that's genuinely committed to sustainability.
"So, it's about really making sure that sustainability is not just in the product, but it's across everything we do from store design, business practices and processes.
"I would also say Macpac has got an opportunity to really look at its store footprint, in both in Australia and New Zealand.
"In the last 12 months they've also put their range into BCF and Rebel – both of which are SRG brands – and I believe that's actually gone quite well.
"I think we need to open more standalone stores, but also explore this opportunity where our brand is in other environments," she explains.
Additionally, category expansion and elevating Macpac's omni-channel experience are also on Seaholme's agenda.
"We spend so much of our time on phones and computers that we need time to reconnect with nature and get outdoors," she says.
"So knowing that, I think there could be other categories that we should be looking at to really support what the customer is looking for.
"My other main focus is, 'how do you give the customer the choice on how they want to shop with you so that you have a seamless omni-retail experience?'" she says.
Seaholme is set to implement these strategies following consultation with the existing team, enabling her to understand what needs to take priority.
"I think it's really important to get your feet under the desk and really understand the business," she says.
"I'm hoping to try and meet with all of the support office over the next couple of months to understand from them what they think is working and not working, and particularly from the people on the floor because they often know the most about what the customer wants," she explains.
Using this information, Seaholme and the team will enhance the customer experience and store design.
Customer experience, Seaholme says, is key to not only Macpac, but all retailers' strategies.
"This applies not just to Macpac, but equally to all retailers; what is the customer experience when customers walk through the door?
"Most of our team members in store like spending time in the outdoors.
"They might be climbers or hikers or runners, so the question is, 'how do you bring to life that customer service experience?' but also importantly, 'how does the store design lend itself to really tell the story around that the brand?'"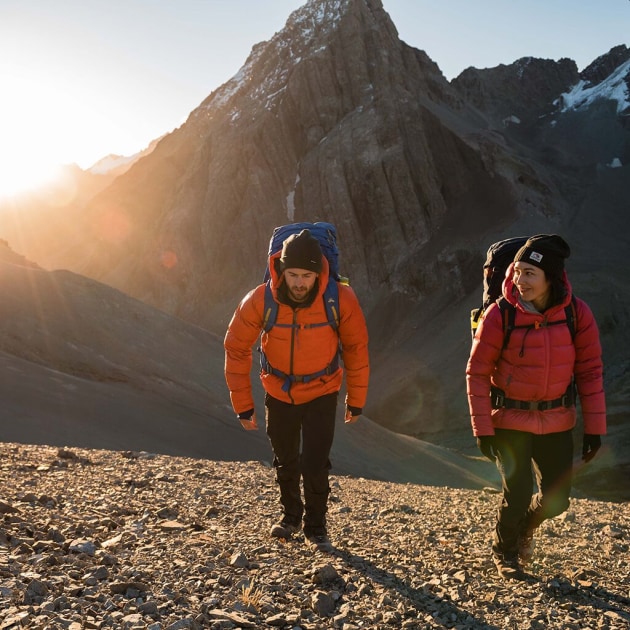 Telling the story of the brand is the overarching driver of Seaholme's strategies, and one of the lessons she is bringing with her to Macpac, from Priceline.
While differing in their product offering, Seaholme says the importance of having a clearly defined brand purpose is critically important.
"All of us believe when we work for brands that we know what our purpose is.
"But it doesn't hurt to have someone new come in to really look at that and make sure that we are where we want to be.
"The Priceline belief was built with the support of an external agency, and it was built with the team for the business.
"It was then embraced, at all levels of the business, and it really helped with decision making on everything from product ranging, store design to the service experience," she says.
While the refining of the brand purpose will come in time, Seaholme says another key focus will be company culture.
"The other really big thing that we spent a lot of time working on at Priceline was culture – a culture that's about a growth mindset.
"That means being clear on the goals, what the outcomes are and making sure the teams are developed in those roles.
"It's also about taking time to celebrate the wins, whether they're big or small.
"Linked to culture is leadership, and for me, that's really critical," Seaholme says.
When it comes to her leadership strategy, Seaholme describes her style as 'connected leadership', taking time to get to know the team, in order to lead them, rather than manage them.
She adds that making tasks as simple as possible, to free the team up to concentrate on areas where they can be most productive is also a key element of her style.
However, being a 'connected leader' did come with its challenges during the pandemic – a time where connection was primarily undertaken online.
"In the beginning we would have weekly catch ups for virtual drinks and those sorts of things but what became evident was that many of our store-based team had lost work due to lockdowns, or they became isolated, working from home," Seaholme explains.
"And both of those things can impact mental and physical health.
"So, it was about being available, being empathetic and being real to the challenges they were facing.
"We provided a safe space for them to actually let us know how they were and understood that everyone copes in different ways," she says.
Overall, Seaholme says she's thrilled to be taking up the mantle at Macpac, a business situated in the growing outdoor market.
"I've been very fortunate during the pandemic to work for a pharmacy, which was an essential service.
"And now I'm moving into a retail business that is in an industry that's really going to take off because people want to disconnect," she says.