As the effects of COVID-19 become more pronounced, a string of Australian brands are taking action to respond creatively to the pandemic. 
Here are three ways brands are the making the most of the current climate. 
1. #AtHomeWith 

This hashtag has become a go-to for many brands who are using the social-distancing mandates to cultivate some user-generated-content. 
One Australian brand, Tony Bianco, has flipped the traditional work from home outfit - business up top and casual down bottom - on its head and is encouraging its followers to dress with business down the bottom and casual up top. 
"Working from home? Calls for a lil business up top, casual down bottom right? Think again. We challenge you to show us your best casual up top and business down the bottom. Get dressed from the ground up #AtHomeWithTony. Snap, share, tag (+ don't forget to wash your hands )," the business posted to its Instagram account.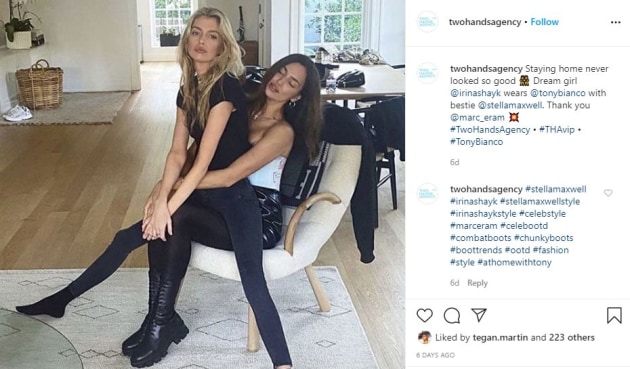 Via Instagram. 
2. Content curation
Zanerobe is curating a collection of content and is inviting consumers to have their say on what they'd like to see. 
"During this period of self-isolation, we're taking the opportunity to reach out and invite our crew to curate our content or submit feedback," the business said in a statement. 
"What do you want to see more of? Blog posts, mixtapes, a fresh campaign? 
"Or have you even got some design ideas? Drop us a line and we'll work to bring the best ideas to life." 
The business has also provided a series of tips on how to stay safe, including maintaining good hygiene, staying informed, maintaining connection and self isolation. 
Footwear label Twoobs has also provided a list of tips on what to do during this time, however its is a little different. 

Via Instagram.
3. Spotify playlists 

Cotton On Australia has launched its 'Curing Cabin Fever' playlist on Spotify to provide listeners with "good vibes only" while they stay home in self-isolation. 
The 28 song playlist features songs from Lady Gaga to the Black Eyed Peas. 
"Plug in while you work, study or rest at home," the business says of the playlist.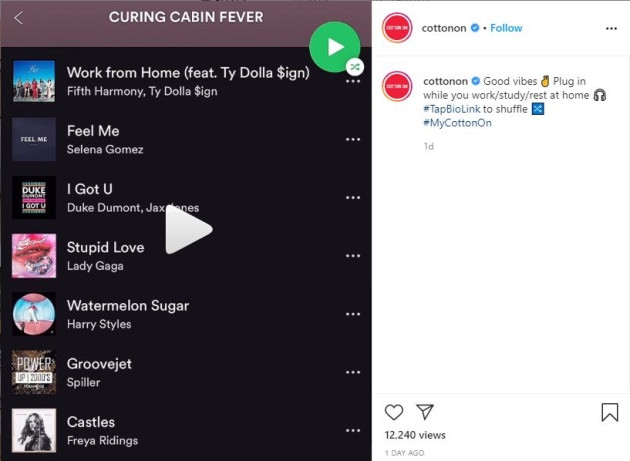 Via Instagram. 
What creative ways are you responding to COVID-19? Email reporter Imogen: imogenbailey@yaffa.com.au