The Rocks has welcomed five new pop-up stores in time for Christmas and summer. 
The fashion labels popping up in Sydney's oldest precinct are Camilla, children's brand Arthur Ave, Natalija Fashion and vegan accessories label By the Sea Collection. 
They join the fifth pop-up Australian loose leaf tea company T Totaler in the precinct. 
The Camilla pop-up is showcasing its 15 year anniversary collection, Mother, which is inspired by Australia's diversity. 
In a statement The Rocks said the pop-ups offer a range of shopping options for consumers during summer. 
"Hoping to spark joy and inspire people throughout the summer months, Camilla will be open for customers to reinvigorate their wardrobes until February 14.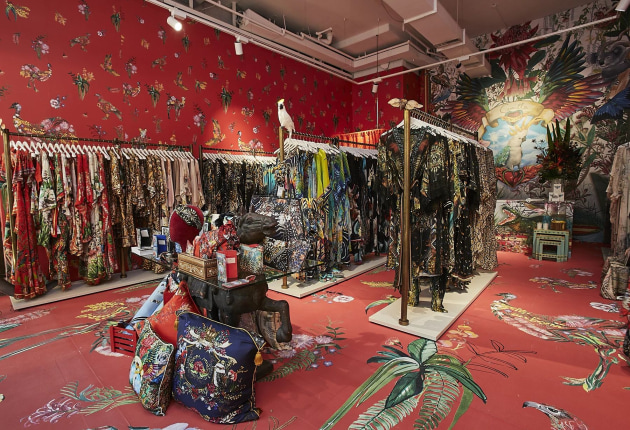 Camilla pop-up at The Rocks
"[Meanwhile] Natalija Fashion brings its beautiful, timeless designs to The Rocks.

"Designed and made in Sydney, Natalija Fashion is committed to more sustainable apparel, using low-impact materials, to maintain ethical fashion standards.

"Honouring quality over quantity, the label creates accessible, long-lasting pieces in the most sustainable way possible." 
The Rocks continued, stating that Arthur Ave also uses high-quality fabrics and these will be showcased at its pop-up. 
"Vintage-inspired kids clothing label, Arthur Ave is showcasing its latest pieces, from size 0000 to children's size five, for boys and girls.

"The label features the freshest clothing styles and accessories, with each unique piece created from the highest quality fabrics.

"A beautiful blend of old and new, the textured range, featuring pops of colour, is designed to inspire memories. 
"By the Sea Collection has also officially opened its doors in The Rocks. 

"The accessories range is 100 per cent vegan, and its cork bags are made solely from recycled materials." 
The pop-ups opened this week and will trade until early 2020.