Footwear retail giant Accent Group has expanded into the children's footwear space, opening four specialty kids footwear stores across Melbourne and Sydney. 
The stores, dubbed The Trybe, open on the back of the success of an online marketplace of the same name which launched in October 2018, which has grown to offer a large assortment of kid's shoes from brands such as Converse and Nike. 
The first physical Trybe store opened in Highpoint Shopping Centre in mid-june, while a 142sqm Fouuntain Gate store opened on June 26. The Trybe Macarthur Square and Pacific Werribee stores will open in July.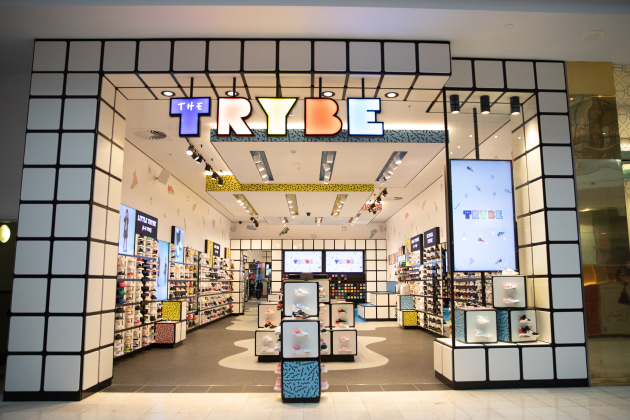 Accent Group CEO Daniel Agostinelli said that consumer feedback informed the decision to launch The Trybe. 
"When reviewing the kidswear market and listening to our customers, we found Australian parents were demanding a new destination to shop children's footwear.

"The decision to create The Trybe was simple, but we needed to ensure the concept was creative, engaging and can stand the test of time.

"The Trybe is home to the best international kids footwear brands and, when developing the stores, our mission was to create an engaging retail experience for families that would showcase the portfolio and offer a fun way to shop.
"Our insights revealed that Gen Alphas are hyper-aware of brands and are happy to tell their parents exactly what they want.

"It was important we created a store to suit the needs of busy parents, while also instilling a sense of autonomy and personal style among their children," he said. 
The Trybe stores each feature a play area, interactive digital screens and more than 700 product options and have been designed with children and families in mind.