After celebrating his 70th birthday recently, Garland & Garland Fashion co-founder and director Robert Garland reflects on his 53 years in the Australian Fashion Industry. 
How did you get your start in the industry?
My introduction to the industry was as a 17-year-old boy in Perth.

After having a wild night out and waking up terribly hung over covered in love bites (I had no idea where they came from) my father jammed the job columns in my face and told me to go down and get a job at Peter Shearer Menswear a major retailer.
I took his advice and came back with a job and stayed with the company for 15 years.
I left in 1982 and started Garland Agencies in Adelaide and not long after establishing the agency I was introduced to Warwick and Geoffrey Susskind.
Table Eight was a start-up business when we were introduced and after a couple of seasons, I wondered what the hell I was doing with it.
The first ranges were no more than 20 pieces, I had to give samples back after 4 days for Warwick to show to Myer. I wasn't getting a lot of traction.
Two things keep me going. Warwick's unbounding enthusiasm, and the small amount of what I was selling was flying out the door.
I'd lament to Warwick in the early days my sales weren't very strong, and he was always so wonderfully positive and said in his big voice, "Don't worry about it, everything is going to be just fantastic."
And it showed, he had faith not only in his product, but he had faith and in me.
Upon the arrival of the fifth range, suddenly the truck arrived, and we had a 300-piece range. I pulled the garment bags off and it was an absolute knockout and off we went. The business was unbelievable. It was great fun.  
We all did very well, I loved my business and loved working with them. On one occasion Warwick very generously overpaid me and when I told him he said, "Don't worry about it."  It was a testament to his generosity and team player attitude.
Working with people like this is infectious.
I also have a long history with La Dame manufacturing – representing this knitwear house in the 1980s – and I am thrilled to still work with the son of the business, Chris Vlahos and his wife Effie Vlahos, who have created a fantastic contemporary knitwear label LD & Co under their company Z & P Fashion.
We have represented them for years and they are like family. In fact, they are our daughter's god parents.
We are fellow Hawthorn supporters, so he is my go-to-man for talking footy, this is just as important to us as business.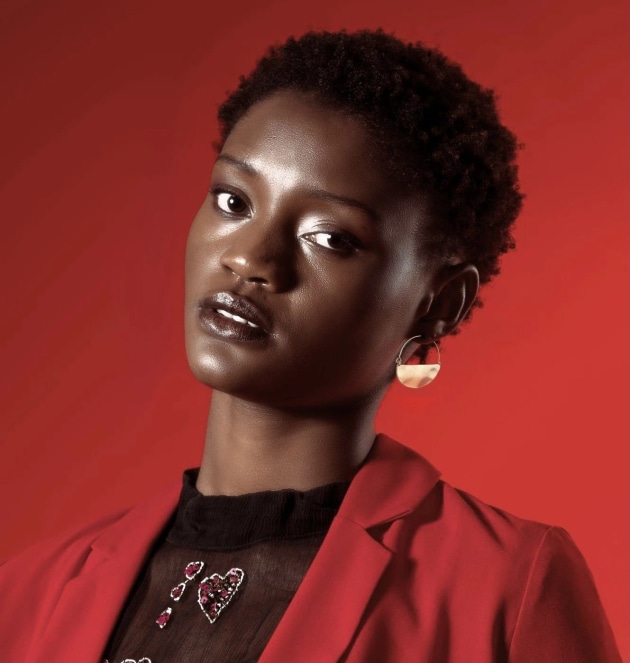 GxG Collective
What have been some key lessons you've learned along the way?
The demand for in-season stock is not to be underestimated along with indent ranges. It can add up to anywhere from 20% to 50% growth to an apparel business.
The move from pure fashion retailers to lifestyle retailers whereby they offer homewares, jewellery, childrenswear and are essentially like a boutique mini-department store with some of them having a coffee shop attached have been an eye opener.
Most of these retailers have very good businesses of diversity and are not as polarising as a stand-alone fashion retailer. It offers an experience for the customer. They merchandise incredibly well and make brands proud to stock in them. 
We also only work with highly experienced operators. Working with inexperienced start-ups can be costly on every front.
Fashion ultimately must sell at retail and the customer, or the retailer must come back wanting more. We maintain it's not about price, it's about value.
Don't work with brands that burn through agents. A good brand is with you on a long-term scale and will trust you do the job.
Also, the importance and power of a brand is not to be underestimated. It must tell a story.
What key-ways has the industry changed in the time you've been in it?
Obviously local garment manufacturing took a huge hit courtesy of the 'Button Plan' under the Hawke government in the late 80s.
Digital technology is a huge factor and the importance of working with brands that understand this is paramount.
Also, the explosion of vertical chain stores and cheap fast fashion did affect the industry over the years, essentially it affected consumer price points and how much they were prepared to pay for things without consumers questioning why things were cheap.
However, recently the tide has been turning on fast fashion, and with the conflict between China and Australia we are seeing a strong demand for Made in Australia particularly in regional areas.
What advice would you give to the next generation?
It's at least a four-season plus process the wholesale model. You sell into store; the retailer must sell it and they must come back and want more.
Brands need to sell their own product at first to learn where your product honestly fits with retailers and if there is enough of a business in it. You must be prepared to evolve.
If they aren't coming back wanting more, you must honestly ask the question why?  
Take the answer on board to improve yourself. Always look within.
Many fashion brands ask for feedback but don't really want to hear it and are afraid of the answers. Remember it's business not personal.
Fashion brands need to be quite philosophical and keep trying to be better every season.
There's never a moment you can rest on your laurels. There are some great brands out there and there are more brands than retailers. Never take your business for granted or any sales.


Robert Garland has been working in the Australian fashion industry for over 53 years, in Perth, Brisbane, Adelaide and Melbourne in retail, wholesale and for large apparel companies. He and his first wife started their daughters in the fashion industry. He would drop off eldest daughter Melanie Flintoft to sell the overstock of Supre at 4am at East End Markets in Adelaide. Much later, Melanie went to pursue a highly successful career in the Australian fashion industry as founder of Australian Fashion Labels, including brands C/meo Collective, Keepsake, TYLR, Finders Keepers & BNKR. Now soon to be released Sunset Lover. While his other daughter Rebecca Hoffmann, was the former founder of The Birdcage Boutique in Adelaide which had a significant online business globally. Robert is now based in Sydney working with his wife Phoebes Garland in their respected fashion brand management and consultancy agency - Garland & Garland Fashion.