What is resort wear? If you look at the industry's definition today, it seems to be the new term for ready-to-wear. It's not. But hey, to save getting into a very long-winded argument, let's instead look at what we call resort wear in Sunny Queensland.

We are a coastal, resort destination, especially here on the Sunshine Coast. Surrounded by beaches, an all-year-round hot-to-transeasonal climate, resort wear is lived and it is breathed. I am even going to get egotistical and call us the masters of resort wear.

Let's take a look at Zephyr. Zephyr is a ready-to-wear label that is a definite cross over with resort wear with slow fashion in the mix.
Feminine, classic pieces that will be worn and loved for many years. Working with the feminine silhouette, pieces are then layered. A styling ethos that benefits women of all shapes and sizes. Their range covers pure linen, silk and organic cotton.
https://www.zephyrloungewear.com/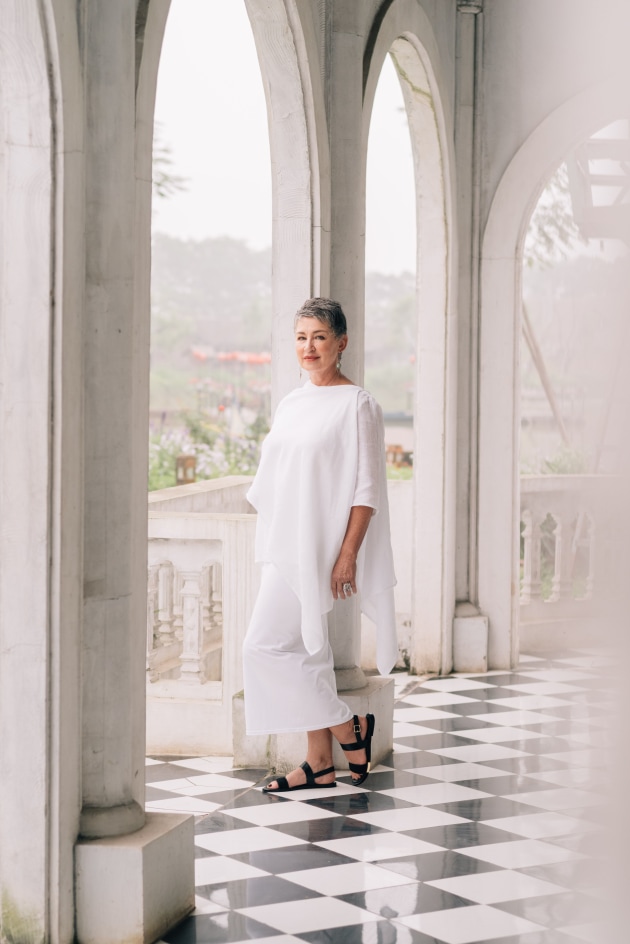 Zephyr
Lifetstyle Nation is the brand new kid on the block. Not a lot is known about this brand, other than they are a lifestyle space that will launch menswear exclusively in Australia, this coming October.
Light cottons and linens for the nomadic man, who travels where he wants, when he wants and does what he wants.
https://www.instagram.com/life_style_nation
Both Zephyr and Lifestyle Nation will showcase at the 12th annual Sunshine Coast International Fashion Festival in October.
www.sunshinecoastfashionfestival.com
October 18 & 19, 2019
The Sebel Pelican Waters Golf Resort & Spa